All eBay, Discogs, and Other online sales can now be seen on the QUARTER FLIPS YouTube Channel.
Throughout much of 2020, I did "TUESDAY TOTALS" videos to document my weekly sales as an online reseller.
Online reselling is something I have done for many years on a hobby level to make extra cash on the side. Now that I am focusing on increasing sales to make it a more significant source of income, I have started a channel to focus specifically on that journey.
Realizing that I will soon have too many sales coming in to cover them only on Tuesdays, I decided to retire the series at the end of December 2020.
Below are all of the original TUESDAY TOTALS videos featured on Quarterbash.
---
---
DEC 29, 2020
TUESDAY TOTALS (DECEMBER 29, 2020) – What sold on EBAY & DISCOGS in the Last Week
---
DEC 22, 2020
TUESDAY TOTALS (DECEMBER 22, 2020) – What sold on EBAY & DISCOGS in the Last Week
---
DEC 15, 2020
TUESDAY TOTALS (DECEMBER 15, 2020) – What sold on EBAY & DISCOGS in the Last Week
---
DEC 8, 2020
TUESDAY TOTALS (DECEMBER 8, 2020) – What sold on EBAY & DISCOGS in the Last Week
---
DEC 1, 2020
TUESDAY TOTALS (DECEMBER 1, 2020) – What sold on EBAY & DISCOGS in the Last Week
---
NOV 24, 2020
TUESDAY TOTALS (NOVEMBER 24, 2020) – What sold on EBAY & DISCOGS in the Last Week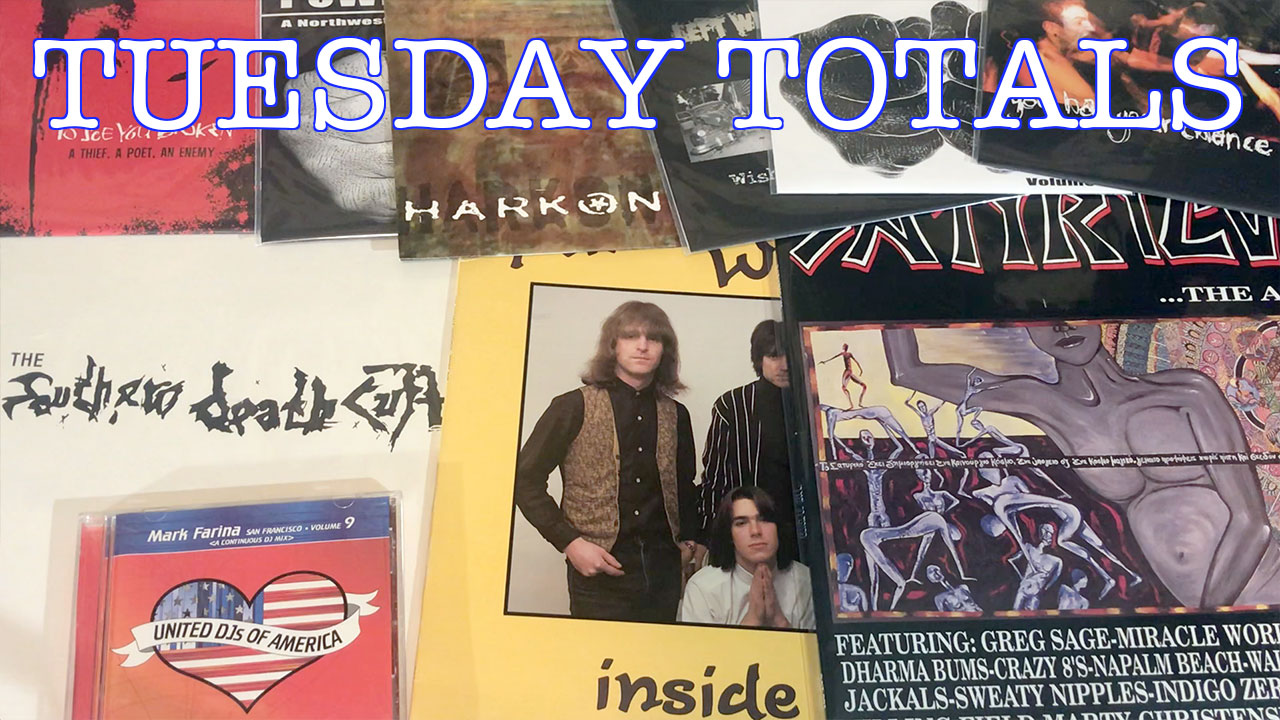 ---
NOV 17, 2020
TUESDAY TOTALS (NOVEMBER 17, 2020) – What sold on EBAY & DISCOGS in the Last Week
---
NOV 10, 2020
TUESDAY TOTALS (NOVEMBER 10, 2020) – What sold on EBAY & DISCOGS in the Last Week
---
NOV 3, 2020
TUESDAY TOTALS (NOVEMBER 3, 2020) – What sold on EBAY & DISCOGS in the Last Week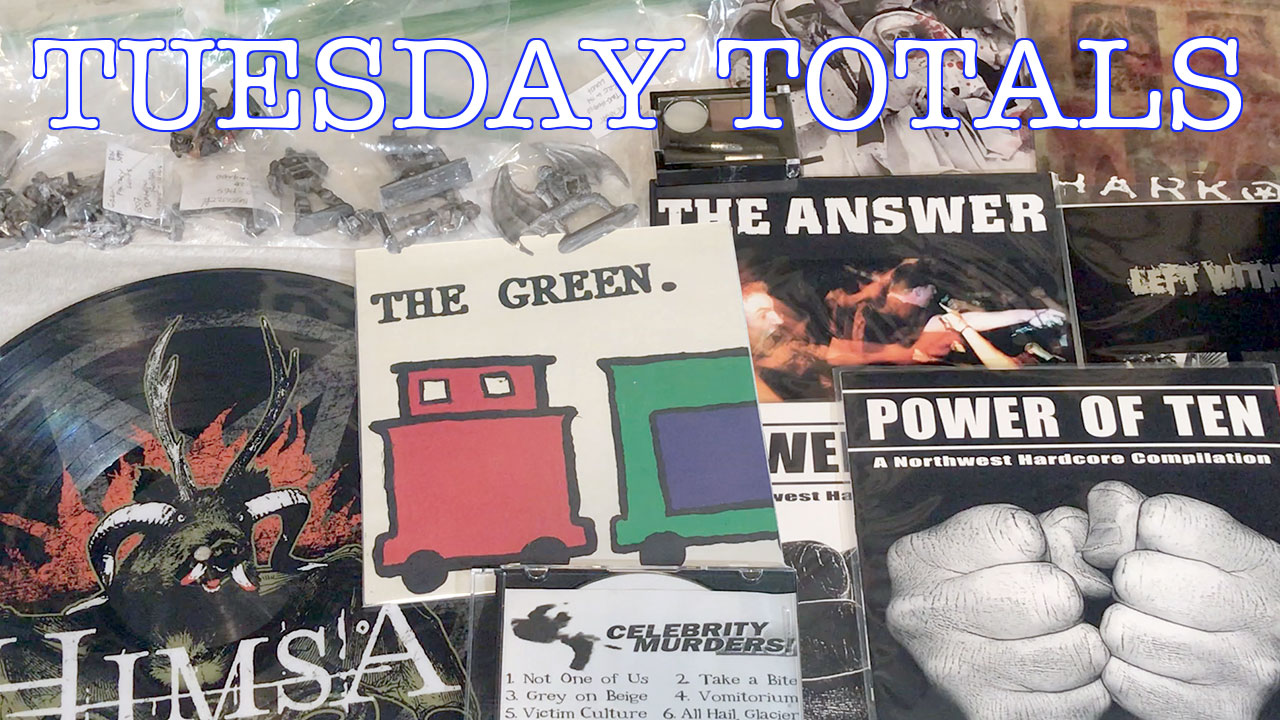 ---
OCT 27, 2020
TUESDAY TOTALS (OCTOBER 27, 2020) – What sold on EBAY & DISCOGS in the Last Week
---
OCT 20, 2020
TUESDAY TOTALS (OCTOBER 20, 2020) – What sold on EBAY & DISCOGS in the Last Week
---
OCT 13, 2020
TUESDAY TOTALS (OCTOBER 13, 2020) – What sold on EBAY & DISCOGS in the Last Week
---
OCT 6, 2020
TUESDAY TOTALS (OCTOBER 6, 2020) – What sold on EBAY & DISCOGS in the Last Week
---
SEP 29, 2020
TUESDAY TOTALS (SEPTEMBER 29, 2020) – What sold on EBAY & DISCOGS in the Last Week
---
SEP 22, 2020
TUESDAY TOTALS (SEPTEMBER 22, 2020) – What sold on EBAY & DISCOGS in the Last Week
---
SEP 15, 2020
TUESDAY TOTALS (SEPTEMBER 15, 2020) – What sold on EBAY & DISCOGS in the Last Week
---
SEP 8, 2020
TUESDAY TOTALS (SEPTEMBER 8, 2020) – What sold on EBAY & DISCOGS in the Last Week
---
SEP 1, 2020
TUESDAY TOTALS (SEPTEMBER 1, 2020) – What sold on EBAY & DISCOGS in the Last Week
---
AUG 25, 2020
TUESDAY TOTALS (AUGUST 25, 2020) – What sold on EBAY & DISCOGS in the Last Week
---
AUG 18, 2020
TUESDAY TOTALS (AUGUST 18, 2020) – What sold on EBAY & DISCOGS in the Last Week
---
AUG 11, 2020
TUESDAY TOTALS (AUGUST 11, 2020) – What sold on EBAY & DISCOGS in the Last Week
---
AUG 4, 2020
TUESDAY TOTALS (AUGUST 4, 2020) – What sold on EBAY & DISCOGS in the Last Week
---
JUL 28, 2020
TUESDAY TOTALS (JULY 28, 2020) – What sold on EBAY & DISCOGS in the Last Week
---
JUL 21, 2020
TUESDAY TOTALS (JULY 21, 2020) – What sold on EBAY & DISCOGS in the Last Week
---
JUL 14, 2020
TUESDAY TOTALS (JULY 14, 2020) – What sold on EBAY & DISCOGS in the Last Week
---
JUL 7, 2020
TUESDAY TOTALS (JULY 7, 2020) – What sold on EBAY & DISCOGS in the Last Week
---
JUN 9, 2020
TUESDAY TOTALS (JUNE 9, 2020) – What sold on EBAY & DISCOGS in the Last Week
---
JUN 2, 2020
TUESDAY TOTALS (JUNE 2, 2020) – What sold on EBAY & DISCOGS in the Last Week
---
MAY 26, 2020
TUESDAY TOTALS (MAY 26, 2020) – What I sold on EBAY & DISCOGS in the Last Week
---
---
---
---